4-4 with a profit of $0.32 isn't bad. But boy was I wrong about the Spurs and OKC, despite the bad call the Spurs should have never been in that position. Look for a big bounce back by them. They are pretty money after a loss. And WTF is up with Keuchel. I think he may have made my fade list.
Cubs got a win as a dog which is nice and the dream for Philly is over as I went to the well one too many times.
Clearly the only play I like is my parlay involving the Cubs but I don't like the fact that the ML went down during the course of the day. I kinda have a bad feeling about today...buyer beware. I'm just not comfortable at the plate.
Oh and who remembers this movie?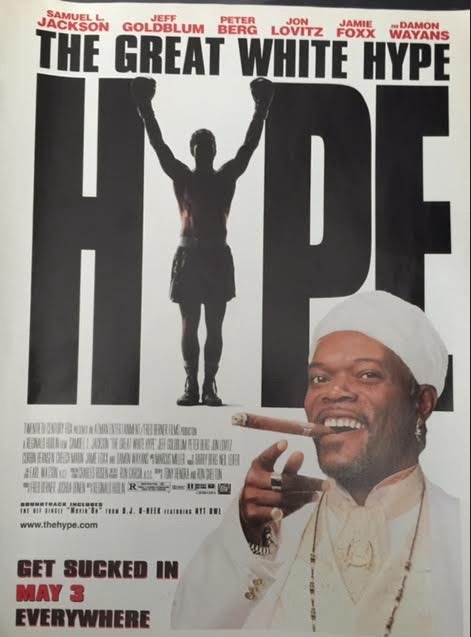 #LetsGet60
Record Since Inception:
September 26, 2013:
2578-2365
(52.2%)
At May 3, 2016: $12.59
Yesterday
4
4
0
50.0%
$0.32
Last Week
34
32
1
51.5%
$0.61
Last Month
142
125
6
53.2%
-$5.54
Last 90 Days
195
163
6
54.5%
$0.04
Last Year
874
835
46
51.1%
-$31.52
Lifetime
3766
3341
158
53.0%
05-06-16
NBA
MONEYLINE:

Spurs

-121
$1.21
$1.00
pending




05-03-16
2 Team Parlay: (-152) view picks
$0.59
$0.38
pending


05-03-16
MLB
Parlay Pick 1: MONEYLINE:

Cubs

-201
pending


05-03-16
NBA
Parlay Pick 2: MONEYLINE:

Warriors

-573
pending


05-03-16
MLB

Rockies

at

Padres

OVER 7.5 (-105)
$0.13
$0.12
pending




05-03-16
NHL
2 Team Parlay: (-152) view picks
$0.16
$0.10
pending


05-03-16
NHL
Parlay Pick 1: PUCKLINE:

Sharks

+1.5 (-304)
pending


05-03-16
NHL
Parlay Pick 2: PUCKLINE:

Lightning

+1.5 (-310)
pending


05-03-16
MLB
MONEYLINE:

Nationals

+109
$0.11
$0.12
pending




05-03-16
MLB
MONEYLINE:

Angels

-124
$0.25
$0.20
pending




05-03-16
MLB
RUNLINE:

Blue Jays

-1.5 (+103)
$0.12
$0.12
pending




05-03-16
MLB
MONEYLINE:

Orioles

-118
$0.15
$0.12
pending




05-03-16
MLB
MONEYLINE:

Tigers

+117
$0.10
$0.11
pending